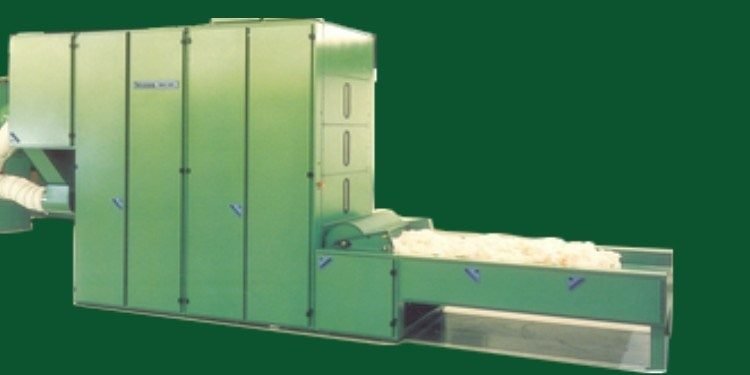 Spinning Mill Bale Openers
Bale Opener By Mahendra Industries.
Made of rigid construction, the machine helps to open the cotton in an excellent way and prepares for better blending. It serves as the first cleaning point of high efficiency and has provision for extraction of dust leberated.
Large mixing chamber with two cylinder cleaners having independent adjustable grid sections help optimum results. Machine is provided with photocell control and independent drive to beaters and lattices.