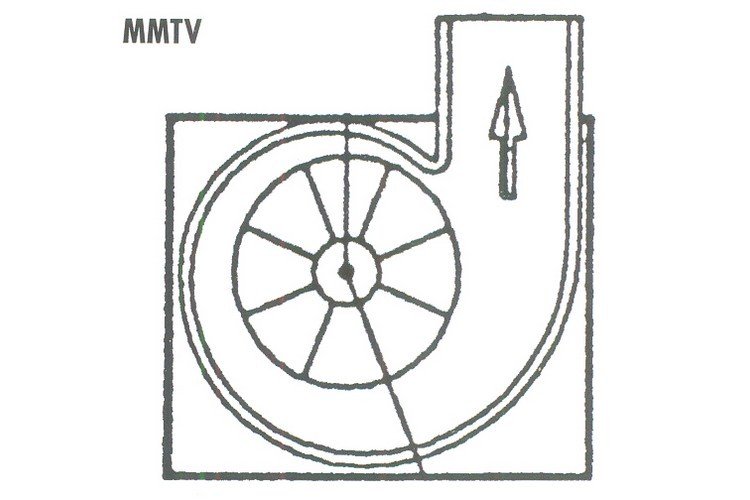 ---
Material Feeding Fan
Micro Dust / Exhaust Fan
Waste Extraction Fan
Continuous Waste / Dust Extraction Fan
All the abive ranges are available in 300mm, 400mm, 500mm and 650mm.
---
T- Distribution Fan / Two way Distributor
The Two-way / T- distribution divides the material flow and makes it possible to feed materials with both partial flows. The Two-way distributor are used when BR are positioned side by side.
The T-distributor are positioned when cards are in two rows facing each other.The number of cards on both sides of the T-distribution may differ, as the material flow automatically divides according to the air volumes.