A filling chute feed with feed table and condenser at the top, a reinforced step cleaner with automatic material/waste discharge and with electrically programmed control system.
The feed table delivers materials periodically into the step cleaner. The step beaters are fixed bars, which hold the waste within range of the beaters as long as necessary for gentle cleaning of the fibre stock.
The condenser draws the material from the top most step beaters,de dusts it and throws it into the filling chute, which leads it back to the step cleaner again.
This process is repeated until the optimum cleaning of the given material.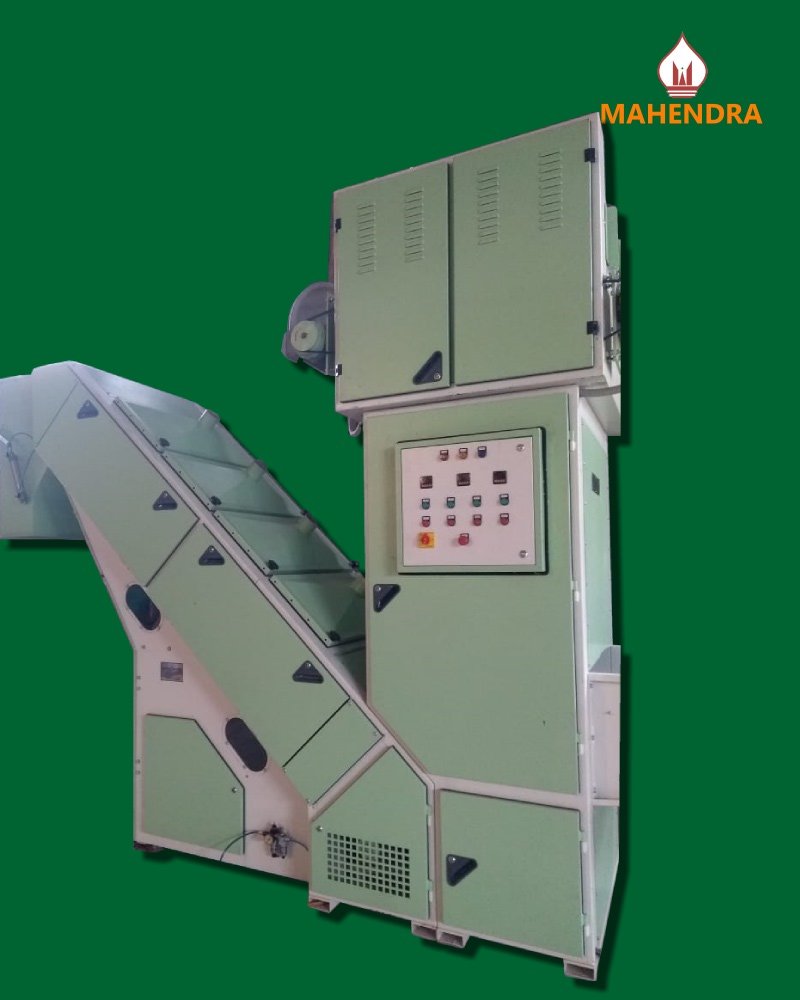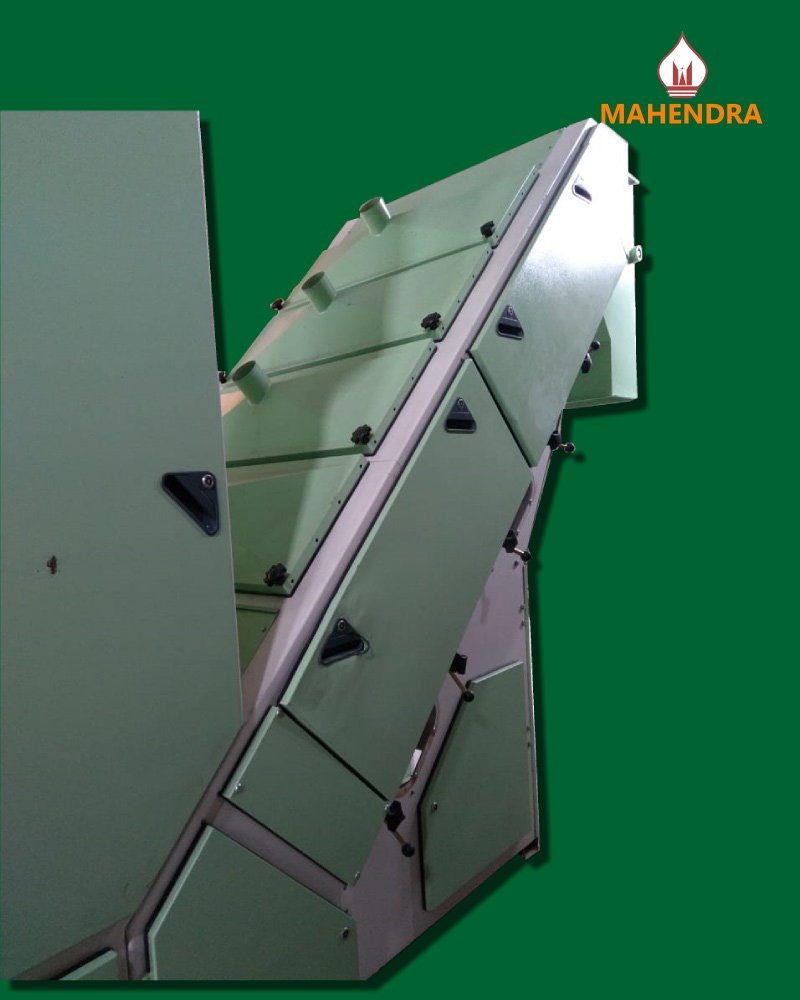 Gravity Trap
Removes almost all foreign matter, which is heavier than the tufts.It can be fitted into any duct with a constant air current.The machine is maintenance free and does not need electric power.